I have vivid memories of laying out all of my outfit choices days ahead of time. Trying on different things and eventually settling on my purple culotte (pronounced "cool-lot", do you remember those?) and white cotton top with mini pastel hearts all over it. I'm almost positive my hair was feathered heavily. But, to my mother's defense, I think I requested it. And the socks with the lace on them were my idea too.
But thank goodness I have boys right? Give them some t shirts and you're good to go. They DID pick out their own clothes, however. And another item in this picture was a certain person's ideas as well. I'll let you decide what that might be.
Brains starts 6th grade this year and Cracker started 3rd.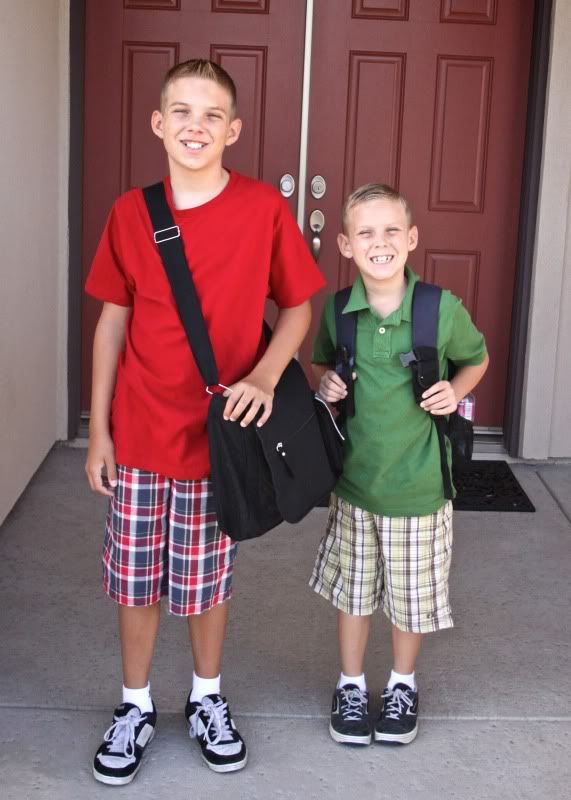 Now we get to the part that causes me to pause,.................think about the meaning of life a little bit.................
and wear waterproof mascara.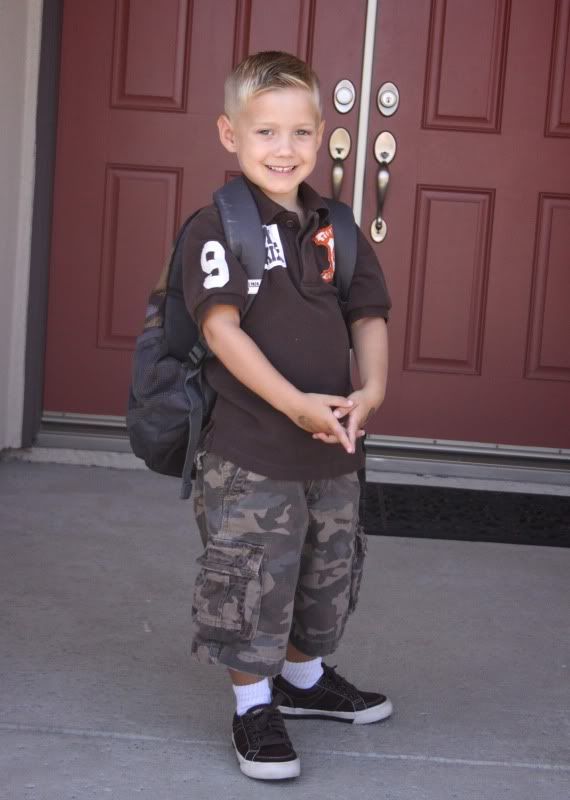 Now, Shed and I, over dinner the other night were talking about our OWN Kindergarten memories. And realizing how
many
memories we've actually retained over the years.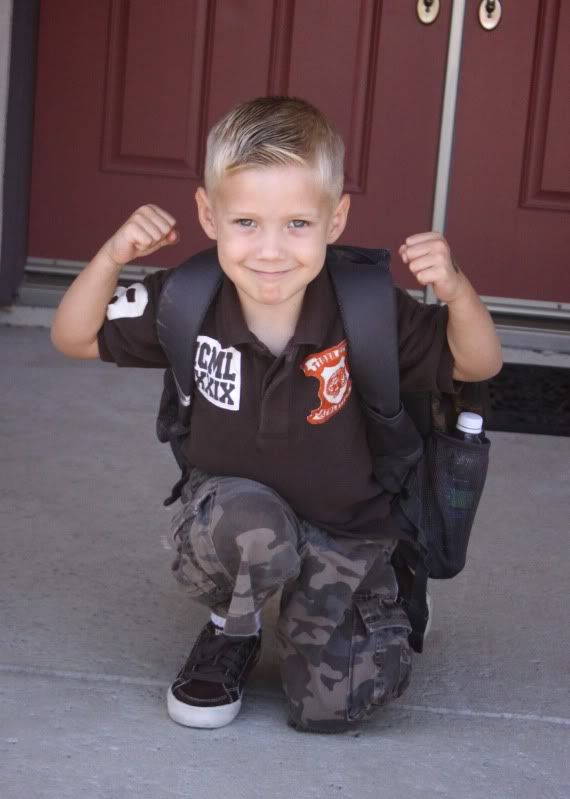 Specifically, how recesses were made up entirely of "Star Wars" play. I was
supposed
to be Princess Leia. But my friend was a little too pushy about it being
her
role. And then the two "Jeff's" were Luke Skywalker and Han Solo while I was forced to choose between a storm trooper, an ewok, or an ambiguous "good guy" of some sort. ::sigh:: But you don't need to hear about that again.
And then it hit me----this is the time when the memories begin. When he will remember his little buddy next door was in his class.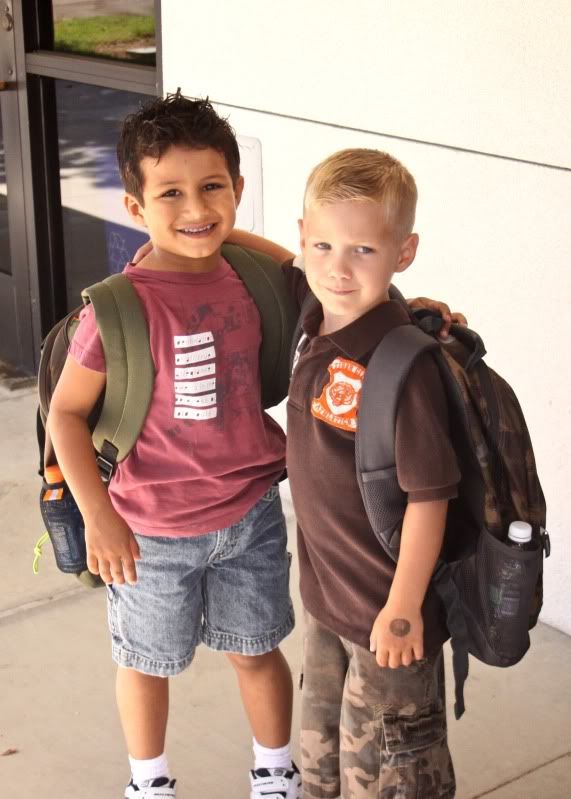 And how they went off playing,.................wait for it..........
Star Wars.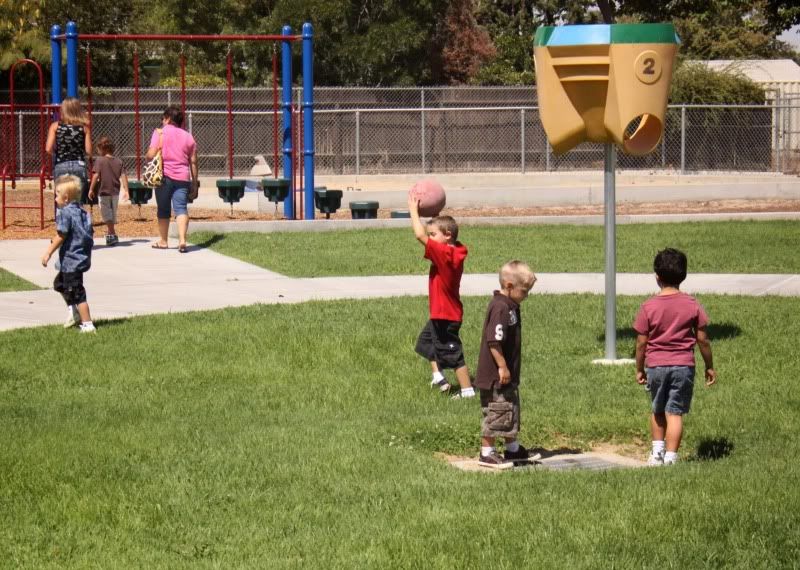 And how, on day two, his mom let him wait for the bus (with Aunt Visor watching too of course). Even though he had to have a lamerz tag safety pinned to his shirt that made sure he got to the right "place/bus/teacher chaperoned" to get there on the way home.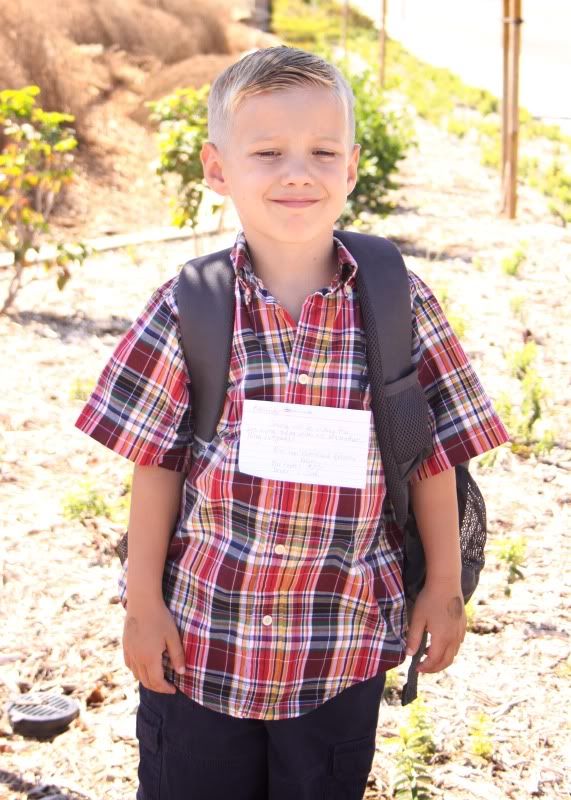 And then how he got all giddy when the big bus pulled up with lights flashing and stopped....................just. for. him.
And then he will remember how he got to pick his own seat and drive away waving to mom and gramma as he went.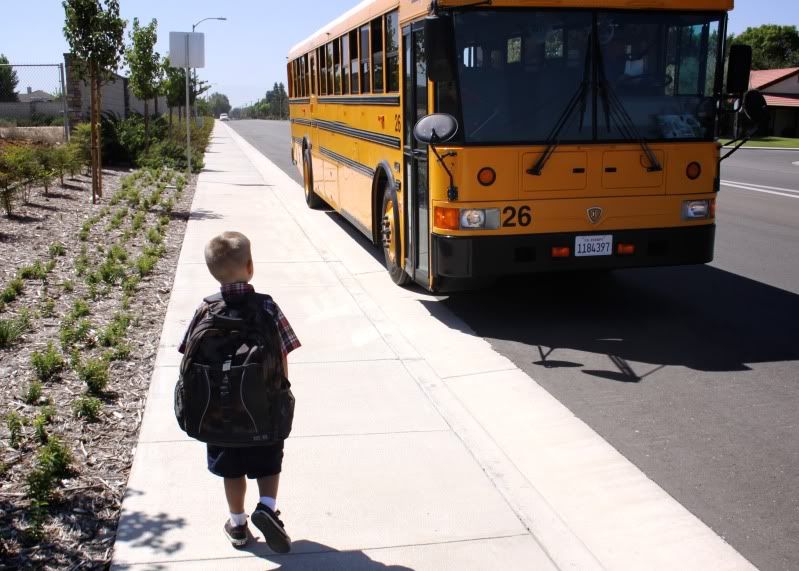 It's a really good thing I chose waterproof mascara for day two also.