Like one of my favorite book characters once said, "I much prefer whining to counting my blessings". So with that in mind, lets take a look at my house today.
11 year old boy and his newest bestie receive extra wood from a nearby building site. It was decided to build a dog house for
Rue.
Generally, I begin to break out in hives and my armpits squirt violently when I imagine/see a project such as this.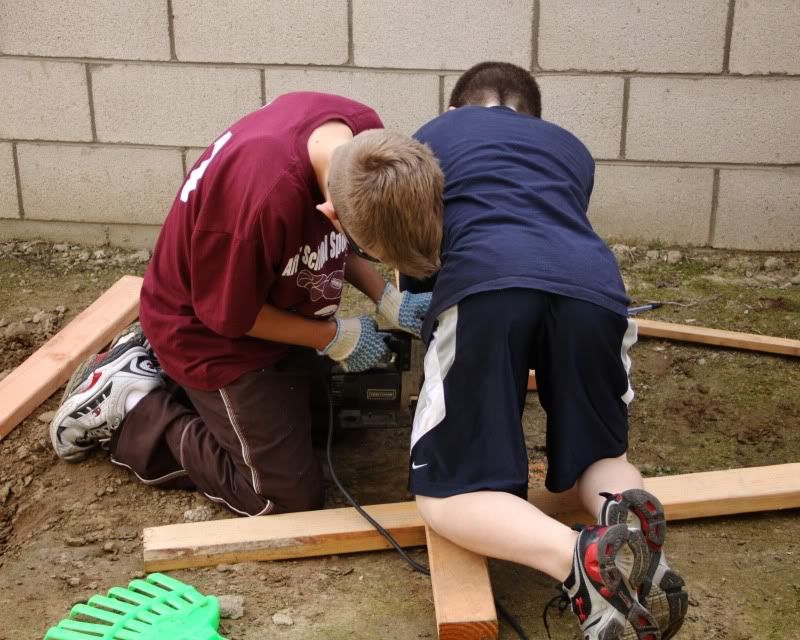 Maybe it's the after shocks of a messy yard that resembles a ghetto. It could be the muddy clothes that need to be soaked in stain remover as soon as they are removed. Possibly it's the stinky "man" smell that accompanies these mini-men after said project is over.
Or it could be the use of a power saw without a dad around to monitor. Yup, I'm pretty sure it's the power saw that really gets my armpits going. My OCD really kicks in during these types of situations. Tho you'd never know. I keep my secret neuroses under wraps. (I've convinced myself this is true. Future possible therapy sessions my children might need could say something different but we'll cross that bridge when we get to it, mmmkay?)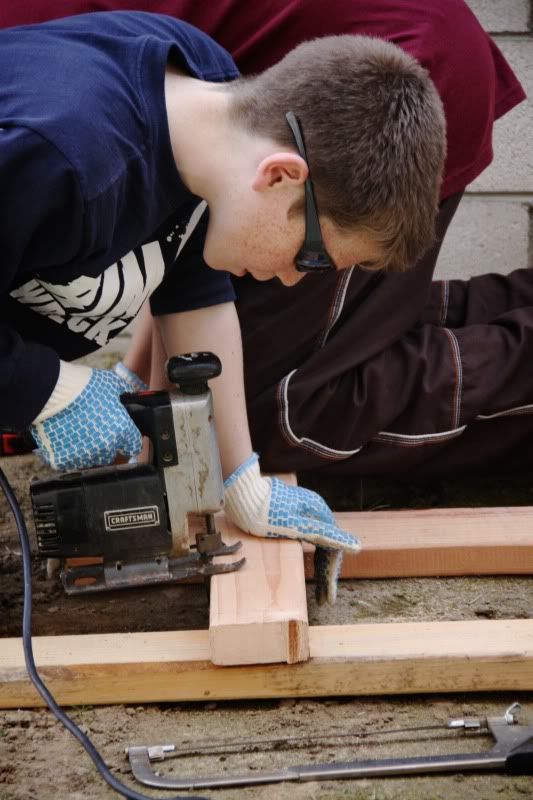 Pan over to the left and lookie what we have going on over here. SOMEone clearly forgot the rule to never play outside without shoes on.
Or the rule to never scowl at your mama.
Or the one about never wielding any sharp objects under the ruse of "sand toys". While playing with the neighbor kid. With no shoes on. In the dirt where there are rogue nails from a big brother's building project.
But I'm trying to give a little on the rules these days. You know,...in the spirit of "boys will be boys" and "just let the kids play outside" and stuff. If I end up blogging from the ER anytime soon those rules will be firmly back in place in the form of vinyl lettering in my kitchen.
Happy Good Weather Day everyone!!