My 7 and 4 year
old
asked (read: BEG) to have a yard sale every day for the past few months. My best efforts to educate them on proper yard sale time, or day of the week, or things to sell, didn't really sink in. So, come Saturday and the begging begins again I think to myself, "Let them do it
Memz
. Maybe then they'll figure out why it won't work to grab some stuff from their toy room and plop it in the yard expecting to make money."
They started with the signs, of course. Full crayola color. (The other side of this one says "closed" for when they need to take a lunch break, I think).
It IS really cheap too.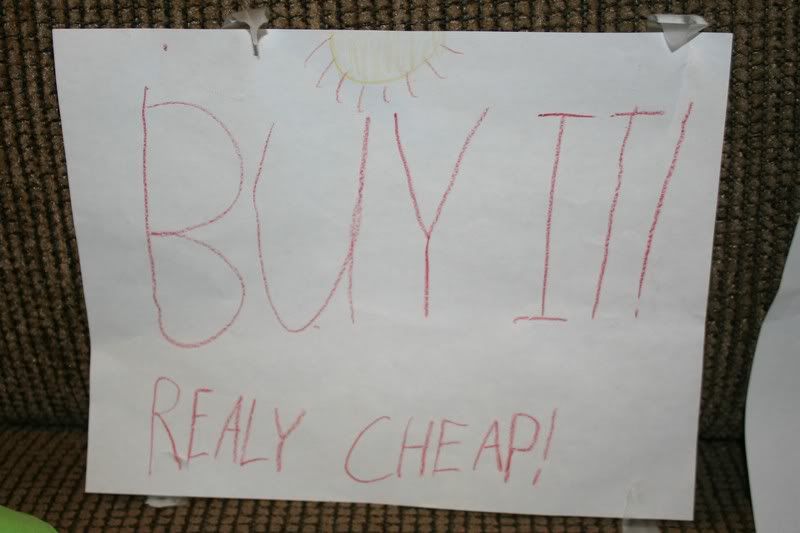 Some of their wares. I almost bought that Chuck E Cheese hat for myself. You know how I love that place.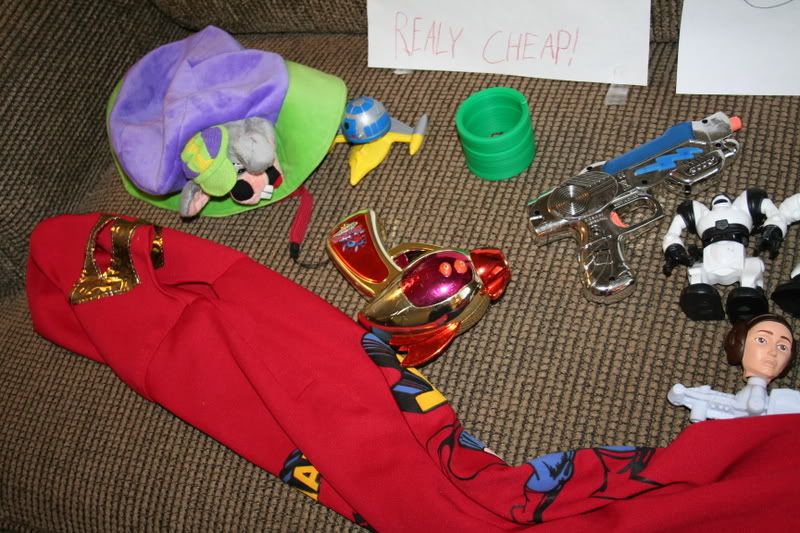 Wow!
Ooooh
!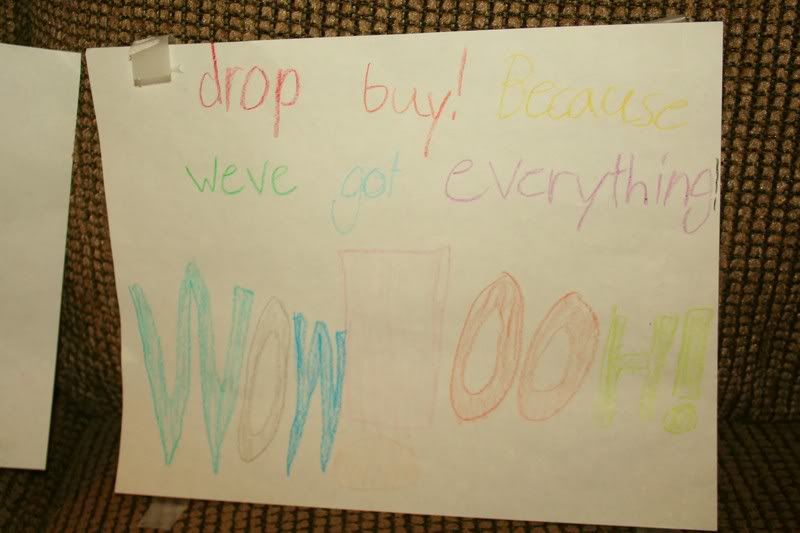 Pinocchio was 2 for 1.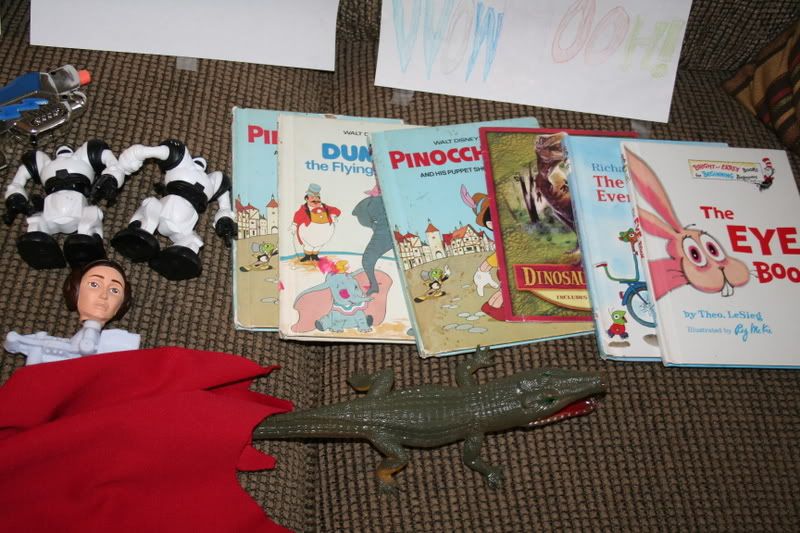 They still can't figure out why they couldn't get rid of any of their stuff. Maybe that is good. A job in retail doesn't pay big anyway.