Rise and shout the Cougars are out. Maybe not "along the trail to fame and glory" but I still was dressed in my Cougar blue and surrounded by alma mater like myself.



They might not have "unfolded the vic'try story". But I did get to have a weekend away with this dood and see my old stomping grounds.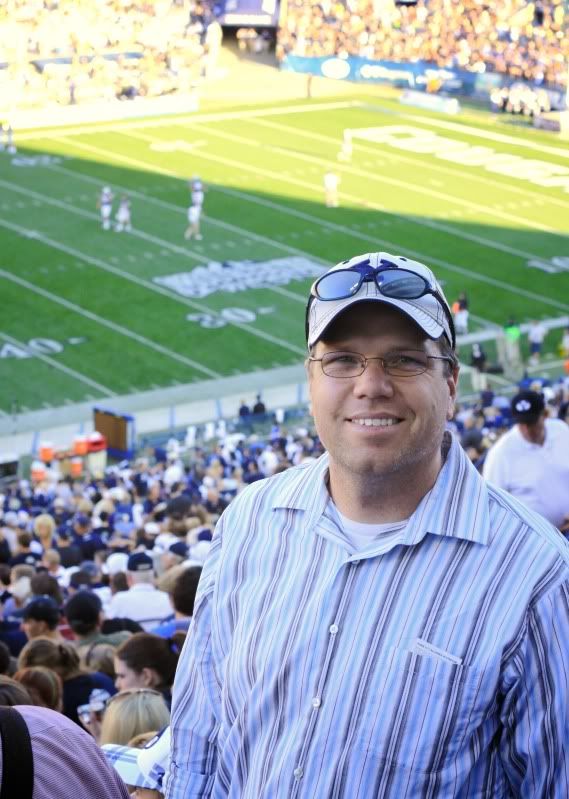 (Side note: Don't panic if you don't recognize half of the campus. I thought I was having early onset stages of dementia but in fact it was just all the remodeling they've done since I graduated.)
They weren't exACTly "on to vanquish the foe" but those "alma mater's sons and daughters" (read: me) were reminded how gorge that part of the country is.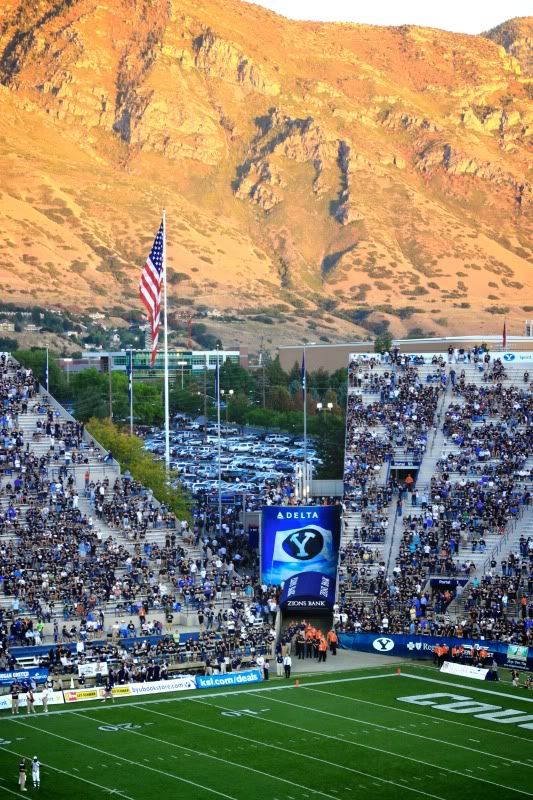 "As I joined in song.....I praised and my faith was strong.....and I raised my colors high in the blue (even if just for a field goal, every point counts) and cheered the cougars of BYU."
(Side note: We've decided that the next year or two is gonna be a "rebuilding and gaining experience" year.)
In other news, we had time to see
THIS
person and
THIS
person and even my awesome cousin J-train and his adorable wifey. Plus we went here: